Janey Robbins: Date of birth: 21 may 1962 Detroit; Most frequent partners in DVD/Films: Tom Byron Jamie Gillis Ron Jeremy; Alternate Names: Janney Robbins|Janey Black|Janie Robins;
Porn Star Janey Robbins is one of the most aggressive women on the 80's hardcore scene, she made her name by being one of the most brazen, most take-charge ladies to ever hit a porno screen. She was a raven-haired vixen with a bombshell figure, a tall and top-heavy sex machine that she kept in tip-top shape. Janey Robbins' voluptuous figure was what may have gotten her noticed, but it was her full-throttle attitude that kept her so busy. Janey Robbins got into porn in 1983 after a short stint as a nude model. She immediately turned heads with her ball busting sexual style. Janey Robbins' aggressive approach made her a fave with a certain segment of the audience, but not even non-fans could deny that hers was a presence unlike any other. Just check out the way she dominates William Margold in 1984's 'Dial F For Fantasy.' Janey Robbins has him acting out her every whim, crawling on the kitchen floor as he begs for mercy. For a less aggressive, more sensual side of Janey Robbins, her romp with Marc Wallice in 'Lust At The Top' is a sure-fire winner.
"Slip Into Silk" Year: 1985; Director: Michael Striker; Country: USA; Language: English; Starring: Kelly Nichols,Jamie Gillis,Eric Edwards,Laurie Smith,Janey Robbins[Facial],Tom Byron; Length: 02h 15min 56sec
Kelly Nichols is the a silky smooth lady DJ whose night-time show attracts lots of lusty listeners. Why? It must have something to do with her seductive voice and sultry imagination, qualities which she puts to wicked use whenever her turntables stop spinning. But there's trouble brewing at the station. Janey Robbins kinky mistress of the general manager, likes the little niche Kelly has carved out and she wants it all to herself. When Kelly gets wind of the plot, the cat fight which ensues kicks up plenty of dust. Kelly is at the top of her form here, and turns in a stellar performance, both in the acting and sexual arenas. But it's Ms. Robbins who steals each scene with her combination of earth sensuality and mesmerizing beauty and sophistication.
Sample Videos are smaller in size. Videos for Members inside are High Quality and are fully downloadable!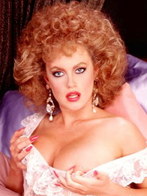 Buffy_Davis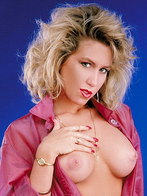 Candie_Evans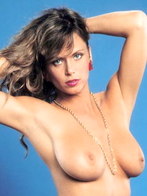 Tracey Adams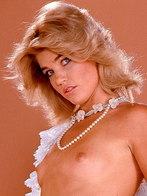 Stacey Donovan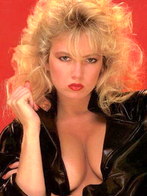 Traci Lords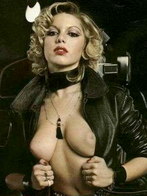 Marilyn Jess