Jennifer West AKA ( Susan Young, C.C. Malone, Cece Malone, Jenniffer West, Sally Ballgargle, Sally Sag, Sally Swift, Tina Ross ). Birthday: July 28, 1947. Astrology:Leo. Birthplace: SF, United States. Years Active:1975 - 2005. Frequent partners: Bill Margold, Maria Tortuga, Mike Ranger, Patricia Manning, R.J. Reynolds.
Biography:During the late 70's and early 80's, there was no one more sensual or more exciting on the porno scene than Jennifer West. With her curvaceous figure, masses of curly brown locks and her amazingly sensual aura, Jennifer West was one of the most sexy women. Jennifer West made her porno debut in 1976's 'Blonde Velvet' in a very small role. Jennifer West could crank up the sexual heat in the blink of an eye, though, and was quite ready to jump into any type of sex scene. Jennifer West's all-time best performance can be found in 1981's 'Ring Of Desire.' She churns and burns her way through a pair of sensuous encounters, first with Paul Thomas, and later with Georgina Spelvin in one of the most erotic lesbian sequences of the decade. Jennifer West left the biz in late 1983, leaving behind almost 50 classic sexvids to remember her by.
"Football Cheerleader" Director:Jack Genero (aka Jack Mathew). Distributor: Excalibur Films. Actress: Lisa DeLeeuw [ Anal ] Candida Royalle (aka Candita Royalle) [ Facial, IR ] Jennifer West Debbie Evans. Actors: Mike Ranger Jesse Adams (aka Jessie Adams) Johnnie Keyes John Seeman Rick Lutze Heinz Russo Jack Shute (aka Dave Hoffer) John Boland (aka Biff Parker) Skipp Roppe Michael Parker Jeff Wright. Year: 1979. Country: United States. Language: English. Length: 81 min.
Descriptions: This classic from 1979 stars some of the shapeliest sirens of the day in a blistering look at a football team's sexy cheerleading unit. This raucous romp through the world of pro football is complete with sensual shower scenes and hot locker-room buffs. Candida Royale turns in one of her best performances here, throwing her curvalicious frame into a pair of classic trysts. She takes on Jennifer West in an extremely arousing lesbian dust-up and engages in a blistering, high-energy interracial bang tango that doesn't let up until she is utterly spent. Fans of buxom ravishers will flip for this one, filled with the natural charms of Candida, Lisa De Leeuw, and Sue Nero. It's a no-holds-barred sexfest from kickoff to the final whistle! A must see for any fan of 70's style erotica. Scene Breakdowns:Scene 1. Susan Nero, Rick Lutze. Scene 2. Candida Royalle, Jennifer West. Scene 3. Candida Royalle, Johnnie Keyes. Scene 4. Debbie Evans, Michael Parker, Mike Ranger. Scene 5. Candida Royalle. Scene 6. Johnnie Keyes. Scene 7. Candida Royalle, Turk Lyon. Scene 8. Candida Royalle, Jesse Adams. Scene 9. Lisa De Leeuw, John Seeman. Scene 10. Candida Royalle, Debbie Evans, Susan Nero, Turk Lyon. Scene 11. Jennifer West, Rick Lutze. Scene 12. Lisa De Leeuw, Turk Lyon.
Sample Videos are smaller in size. Videos for Members inside are High Quality and are fully downloadable!

Recently Added Hot classic pornstars: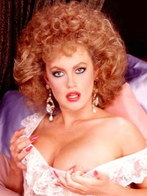 Buffy_Davis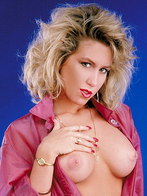 Candie_Evans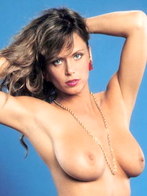 Tracey Adams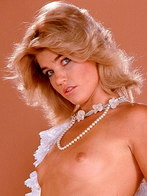 Stacey Donovan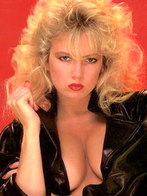 Traci Lords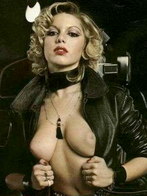 Marilyn Jess