Mika Barthel: Career Start And End: 1977 - 1984; Most frequent partners in DVD/Films: Alban Ceray Piotr Stanislas Richard Lemieuvre; Alternate Names: Mika Bartel | Mixa Barthel | Myka Barthel | Teresa Barthel | Thérèse Barthel | Donna Dare | Mica | Mika | Myka | Mica Lin Yu;
Porn Star Mika Barthel is an actress, known for Le transfuge (1982) and La revanche (1981). Mika starred in ONE (only) non porn movie. This is a French comedy from Pierre Lary called "La Revanche" (The Revenge). Main actors are Annie Girardot, Victor Lanoux and Claude Rich. Mika appears in only one scene that lasts for 25 seconds exactly. She plays the lover, or maybe a prostitute, to whom the main character (played by Victor Lanoux) confesses that his wife asks too much. Mika is topless and utters only three words at the beginning of the scene: "Quoi, ta femme?" ("what, your wife?"), after what she quietly listens to Lanoux monologue. Not a memorable scene indeed, in a non memorable movie, Mika Barthel was one of the porn actress of the era the more able to perform well as a mainstream actress.
"Seduce Me Tonight" Mika Barthel. Year: 1982; Director: Jean Gerard Sorlin; Country: France; Language: English; Starring: Claire Lenoir, France Lomay, Guia Lauri Filzi, Helene Shirley, Isabelle Brell, Marianne Aubert, Mika Barthel, Dominique Saint Claire, Somchit Traymany, Ursula Gaussmann, Sandra Nova, Alban Ceray, Richard Lemieuvre; Length: 01h 50min 17sec;
Everyone wants to be seduced, right? You want to be swept off your feet and have sweet nothings whispered in your ear? Well, this sexy classic flick, at the very least, will seduce you! Watch as couples inform a quick screw in the office and outside by the pool. Seduction is the name of the game in this one!
Sample Videos are smaller in size. Videos for Members inside are High Quality and are fully downloadable!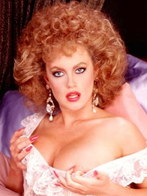 Buffy_Davis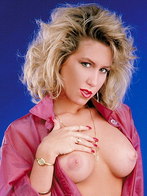 Candie_Evans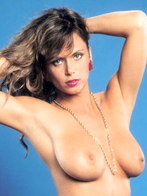 Tracey Adams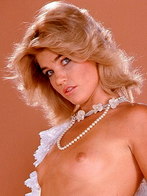 Stacey Donovan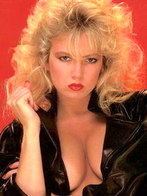 Traci Lords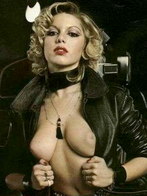 Marilyn Jess