Birthday: February 20, 1951, AKA ( Blaquelourde, Jen Gillian, Jenn Gillian, Linda Broome, Serena, Serena Blacklord, Serena Blacquelord, Serena Blaquelord, Serina, Sirena, Sweet Chastity, The Princess Serena )
Serena is a spicy redheaded sex star and was one of the best looking women in porn throughout her ten year stint before the carnal cameras. Serena's lusciously ripe young body and truly beautiful face made her an instant hit from the moment of her hardcore debut in 1975's 'The Journey Of O.' Serena had probably the most captivating eyes in porn, and could rasie the dead with her sultry and erotic stare. Serena was a teenage runaway who found herself in Los Angeles by the mid 70's with no money and no job. She ended up waitressing, and it was while serving up some hot dishes that she was discovered by a make-up artist in the just burgeoning porn world. Serena soon found herself immersed in the world of erotica, becoming one of the most sought-after women in the biz. Her unrestrained attitude and ferocious sexual zeal were evident from the get-go, and she parlayed her prodigious sensual appetites into a lengthy and well though of career. Serena sexed in over 100 features over the span of her ten year career, never shying away from anything. Wild sex was her favorite, and most of her scenes ended up with both her and her partners totally sexually spent. Her best performances can be found in 'The Ecstasy Girls' and ' Serena,' two films that show her sexual and thespian talents in full bloom. She left the business in 1984 as one of the absolute hottest sexual performers that the business had ever knwon.
""800 Fantasy Lane aka Big Sex" (1979)"" Actresses: Hillary Summers (as Amy Leigh), Nancy Suiter (as Candy Summer), Chris Anderson, Desiree Cousteau (as Desiree) [Facial, Lisa De Leeuw (as Lisa Deleeuw) [BJOnly Facial], Aubrey Nichols (as Nicki Phillips), Serena [Facial Fisting], Debi Gunter, Unknown Female 20-A, Wendy O. Williams (last three non sex), Actors: Bud Wise, Jamie Gillis, Alan B. Colberg (as Allen Colberg) [non sex]
Scene 9. Lisa De Leeuw, Aubrey Nichols, Serena, Jamie Gillis. The movie "800 Fantasy Lane (aka Big Sex)" was originally released in 1979. German reissue as a new double DVD edition as (Cat.No.60696) by Tabu in their "Pornoklassiker" series on 15.03.2014. This remastered version has a lot better contrast and the colours are brighter. This version has also excellent sharpness for a movie which was originally shot in 1979. The remastered version by German studio Tabu. Descriptions: Two lowly gas pump attendants pose as oil magnates in order to gain entry into the exclusive Hollywood Star Realty. 4 eager agents, the counterfeit tycoons are whisked away to tour an upscale mansion hidden in the Hollywood hills at 800 Fantasy Lane. The opulent mansion is filled with a bevy of beauties who go out of their way to make the schemers receptive to their pitch. Touring the expansive house, the boys observe half naked girls lounging poolside and walking the halls, while in one room they peek in on 2 lovelies crawling all over each other. Left alone in their room, the boys are anxious to get in on the action. A buxom, fresh-faced woman arrives and quickly checks out our entrepreneur's assets. Playing hard-to-get clients, the boys feign boredom and request to see another property.
Sample Videos are smaller in size. Videos for Members inside are High Quality and are fully downloadable!

Recently Added Hot classic pornstars: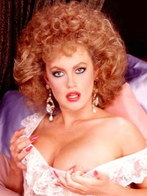 Buffy_Davis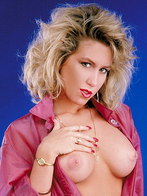 Candie_Evans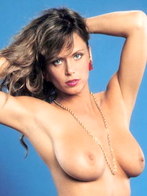 Tracey Adams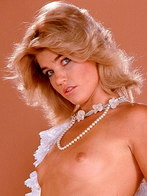 Stacey Donovan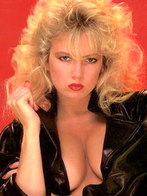 Traci Lords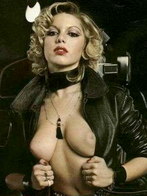 Marilyn Jess