This Sample Short Videos. Videos for Members inside are fully downloadable!


Crystal Wilder, Nikki Dial, Jon Dough in vintage xxx video
Actors:
Jon Dough AKA ( Chad Sanders, Chet, Chet Anuszek, Chet Anutzek, Chet Aznivour, Chet Sanders, Chet Walker, Chuck Long, Diamond Hard, Jan Sanders, John Doc, John Doe, John Dough, John Dunn, John Duogh, Jon Doc, Jon Doe, Rock Taylor ).
Birthday:
November 12, 1962. Astrology: Scorpion. Birthplace: PA, United States. Years Active: 1981 - 2012.
Biography:
Without a doubt one of the most popular male performers in 90's porn, Jon Dough is a favorite of fans and costars alike. His swarthy good looks and soft-spoken demeanor can start his partners to swooning from the moment he steps on the set. And make no mistake, Jon's got more than enough cocksmanship to pull off the most wickedly sexual situations with utter aplomb. His intense sexuality has steamed up more than 600 features since he broke into the biz in 1987 as Jon Dough. Jon's understated appeal wasn't lost on gorgeous costar Diedre Holland, to whom he was married between 1992 and 1994. They've since divorced, but Jon continues to dazzle his female partners with his many charms. Jon's been one of the most highly honored of 90's porn studs, winning back-to-back AVN Best Actor Awards in 1995 and 1996 for his work in 'Latex' and 'Shock,' respectively. He's also won Best Supporting honors in 1991 and 1994 for 'Brandy and Alexander' and 'Sex.' Jon was the 1994 AVN Male Performer of the Year. In recent years, Jon has tried his hand at working behind the camera. He directed the 'Jon Dough's Dirty Stories' series, and is currently producing and directing the 'Sin-A-Matic' series. Which is not to say he's neglecting his stud duties! On the contrary, Jon's turned in one of the most incredible performances in male porn star history with his work in 'The World's Luckiest Man,' a reverse gang bang of sorts in which he has sex with 101 women in one day! Jon's one of the top male stars of the 90's and shows no signs of slowing down.
Nikki Dial AKA ( Nicky Dial, Nicole Greiner ).
Birthday:
October 5, 1973. Astrology: Balance. Birthplace: PA, United States. Years Active: 1991 - 2012. Ethnicity: Caucasian. Nationality/Herit
Age:
American. Hair Color: Brown. Measurements. 34-22-34. Height: 156. Weight: 45. Frequent partners. Mike Horner, Paul Thomas, Steve D. Stunningly gorgeous and voluptuous 5'1" brunette knockout Nikki Dial was born Nicole Grenier on October 5, 1973 in Erie, Pennsylvania. She's of Italian descent. Dial began her career in the adult entertainment industry posing for nude photo shoots at age 18. Moreover, Nikki also worked in bondage and BDSM-oriented clubs and did a few amateur porn videos prior to going to Los Angeles, California to launch her career as a professional adult film actress. One of the most popular adult cinema icons of the 1990's, Dial appeared in over 70 explicit hardcore pictures from 1991 to 1996 among the major companies she worked for are Legend, VCA, and Vivid (she was a contract girl for one year for this latter company). In addition, Nikki won the XRCO Award for Starlet of the Year in 1992, the F.O.X.E. Award for Female Fan Favorite in 1994, and the XRCO Award for Best New Starlet in 1995. Dial also worked as a feature club dancer and did some voice acting in English-dubbed hentai anime. Nikki eventually withdrew from the adult film industry in 1996 to focus on a college education (she studied speech pathology). She was inducted into the XRCO Hall of Fame in 2008.
Recently Added Hot classic pornstars: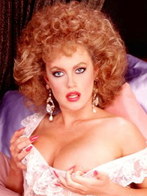 Buffy_Davis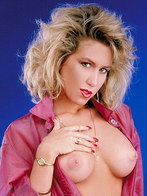 Candie_Evans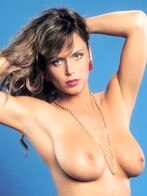 Tracey Adams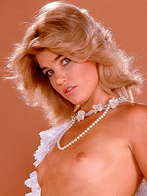 Stacey Donovan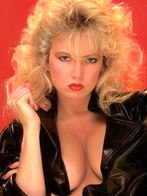 Traci Lords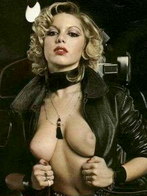 Marilyn Jess
Recently Hot classic Films: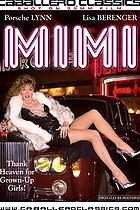 Mimi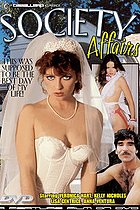 Society Affairs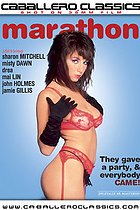 Marathon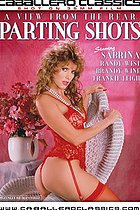 Parting Shots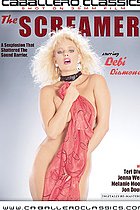 The Screamer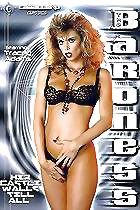 Baroness