This Sample Short Videos. Videos for Members inside are fully downloadable!


Melissa Melendez, Taija Rae, Candie Evans in classic porn clip
Actors:
Candie Evans (nee Jean Poremba March 22, 1967 in Newport Beach, California) is a legendary adult film star from 1985 to 1987 inclusive. In total, she appeared in over 90 original and compilation films as well as several photo spreads in sex magazines. She has been credited under different spellings/misspellings (Candy/Candi/Candie and Evans/Evens.) She has also gone by the alias Dee Dee Vine (D. D. Vine) and twice used her real name, Jean Poremba. Evans was one of several undisputed porn queens during what is considered the Golden Era of American adult films, the 80s. In the early to mid 80s, producers were beginning to recruit more naturally attractive models for their films as porn was evolving into big business. A porn queen is an actress/model who usually appears in multiple sex scenes in a movie and receives top billing. Having both stunning good looks and enticing sex appeal, Evans was a natural hit with adult film fans.
Taija Rae AKA ( Sizzling Hot, Taija Ray, Taja Ray, Taja Rea, Tajae Ray, Tajia Rae, Tasia Rae ).
Birthday:
January 29, 1962. Astrology: Aquarius. Birthplace: PA, United States. Years Active: 1980 - 2008.
Biography:
Porn Star Taija Rae was an erotic actress who truly could pass as the girl next door. That's because she had anything but typical porn starlet looks. Taija Rae had a fuller, rounder figure than most of her 80's contemporaries, with wide hips and huge natural breasts. With a face that radiated sweetness and wholesome good humor, she came across more like a kindly elementary school teacher than the lusty porn veteran that she was . Taija Rae broke into the business in 1984, scorching her way through a host of supporting roles in flicks like '69th Street Vice' and 'Wish You Were Here.' Soon, her natural appeal began to catch on, and she started landing bigger and better roles with each new outing. By the late 80's Taija Rae was a sexual star in her own right, cranking out sizzling work in star vehicles like 'Taija Rae's Satin Seduction' and 'Good Morning Taija Rae.' Taija Rae's appeal could be traced to her uninhibited way with a sex scene. Once Taija Rae got going, she exuded intense erotic heat and displayed a tirelessness and enthusiasm that belied her outward appearance. Her innocent demeanor turned into a lusty ardor when paired with men or women, and it's just this unexpected wholesomeness that made her down-and-dirty sexual antics all the more exciting to watch. Quite a competent actress, as well, Taija Rae made a habit of playing against type and taking on bitchy roles. She really seemed to savor her chances to play the bad girl when she got them. Taija Rae is still a favorite of fans who like someone who seems a little more attainable than the more traditionally haughty gorgeous starlets, fans who appreciate someone a little more real and natural! Porn Star Taija Rae retired from the industry in 1993. Taija's 1993 movies include Black Bite, Swedish Erotica Hard 21, Swedish Erotica Hard 28, Supershots 12, Splatterhouse 2 and Splatterhouse 9.
Melissa Melendez AKA ( Ava Maria, Cat Harlow, Kat Harlow, Melisa Melendez, Melissa, Melissa Gee, Melissa Melenzez, Melissa Melindez, Melissa Mellon, Melissa Mendez, Mellessa, Mellisa Melendez, Mellissa Melondez, Steffine Stone ).
Birthday:
August 9, 1965. Astrology: Leo. Birthplace: n/a. Years Active: 1985 - 2007. Ethnicity: Latin. Nationality/Herit
Age:
n/a. Hair Color: Brown. Frequent partners: Billy Dee, Joey Silvera, Lois Ayers, Marc Wallace, Tom Byron.
Recently Added Hot classic pornstars: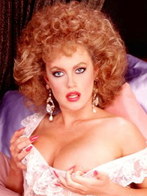 Buffy_Davis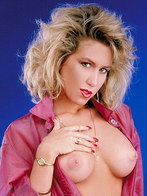 Candie_Evans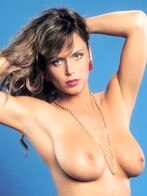 Tracey Adams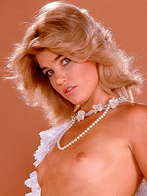 Stacey Donovan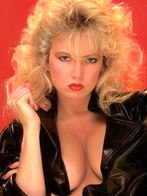 Traci Lords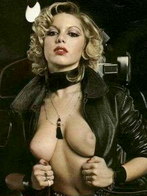 Marilyn Jess
Recently Hot classic Films: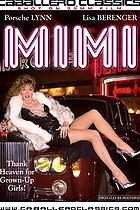 Mimi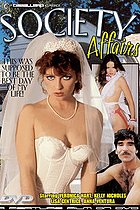 Society Affairs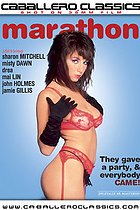 Marathon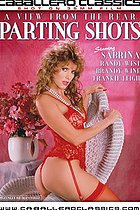 Parting Shots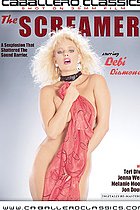 The Screamer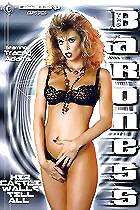 Baroness