This Sample Short Videos. Videos for Members inside are fully downloadable!


Lois Ayres, John Leslie, Nina Hartley in classic sex movie
Actors:
Nina Hartley AKA ( Anal Annie, Edith, Nina, Nina Hartely, Nina Hartly, Nina Hartman, Nina Hartwell ).
Birthday:
March 11, 1959. Astrology: Pisces. Birthplace: Berkeley, United States. Years Active: 1981 - 2013. Ethnicity: Caucasian. Nationality/Herit
Age:
American. Hair Color: Blond. Measurements: 36D-24-36. Height: 163. Weight: 59. Frequent partners: Billy Dee, Joey Silvera, Mike Horner, Peter North, Tom Byron.
Biography:
Porn Star Nina Hartley is one of the best-loved, most highly respected sex stars of any era, a beautiful and outspoken woman who's not afraid to speak up for herself and her chosen career. She's a starlet who loves her work -- and it shows. Nina Hartley's a big-breasted blonde with a nice body and one of the greatest backsides to ever grace a porno flick. Her infectious smile and vivacious personality bring a sense of fun to each sex role she takes. When the action heats up, Nina Hartley's right there with it, bringing a fiery touch to scenes of every kind. A confirmed bisexual swinger in her real life, Nina Hartley loves sex in all its forms, and names oral sex as her favorite on-screen activity. Nina Hartley was attending San Francisco State University and dancing in clubs when she was approached by producer Juliet Anderson in March 1984. She merrily made the leap into hardcore, debuting in 84's 'Educating Nina' at the age of 19. She hit the big time with featured performances in 'Debbie Does Dishes' and 'Every Woman Has A Fantasy.' Before long, she was one of the hardest-working women in the biz. To date, Nina Hartley has been in almost 500 features, and she's still going strong. Her best film was as the erotic French maid in the award winning 'Ten Little Maidens.' An outspoken critic of censorship, Nina Hartley tours the country giving lectures at colleges about her unique and quite strong views on sexuality, feminism and pornography. Nina Hartley is still one of the hottest performers in the biz, her lust for her work still as evident as ever. Nina Hartley's unique blend of beauty, intelligence, sexuality and humor has made her one of the most well-loved women in porn to those both inside and outside the industry. In 1997, Nina Hartley landed a small but pivotal role in the acclaimed porn industry epic 'Boogie Nights.' She's a class act and a real treasure, an earthy erotic treat that just keeps on going. Nina Hartley received the award in 1987 from the Adult Video News for the 'Ten Little Maidens' . Nina Hartley received the award in 1989 from the X-Rated Critics' Organization for the movie 'My Bare Lady'. Nina Hartley received the award in 1989 from the Adult Video News for the movie 'Portrait of an Affair'. Nina Hartley received the award in 1991 from the Adult Video News for the movie 'Last X-Rated Movie'. Nina Hartley received the award in 1990, 1991, 1992 from the Fans of X-Rated Entertainment. Nina Hartley received the award from the Fans of X-Rated Entertainment.
John Leslie Born: John Leslie Nuzzo, January 25, 1945 in Pittsburgh, Pennsylvania, USA, Died: December 5, 2010 (age 65) in Mill Valley, California, USA. A veteran of over three decades in the X-film business, John Leslie has acted in, directed and produced hundreds of films. He has long been considered to be one of the finest "actors" in the business, in addition to one of its most reliable "performers". He has worked with many, if not most, of the legends of the adult-film industry-Seka, Juliet. Mr. Leslie's success in pornographic films started in the early 1970s, an era when plot-driven, feature-length movies like "Deep Throat" and "Behind the Green Door" achieved mainstream success. That period ended with the AIDS crisis in the 1980s. Mr. Leslie won pornography-industry awards for acting and directing, and was inducted into the Legends of Erotica Hall of Fame in Las Vegas. He is survived by his wife of 23 years, Kathleen.
Filmography:
What the Fuck! Big Tits, Bitches & Ass! (Video) | The Voyeur | 2007 Brianna Love: Her Fine Sexy Self (Video) | Frankie Dap | 2006 Naomi... There's Only One (Video) | 2002 The Voyeur 21 (Video) | The Voyeur | 2000 The Voyeur 17 (Video) | NonSex | 1999 The Voyeur 12 (Video) | 1998 Please (Video) | 1997 Anal Assassins (Video) | 1997 The Voyeur 10 (Video) | The Voyeur (uncredited) | 1996 The Voyeur 4 (Video) | 1994 Tasty Treats (Video) | 1993 Sexophrenia (Video) | 1993 The Rehearsal (Video) | 1993 Dog Walker (Video) | Fortune Teller | 1992 Amber Waves (Video) | 1992 Lick Bush (Video) | 1992 Play It Again... Samantha! (Video) | 1992 Lethal Passion (Video) | 1991 Postcards from Abroad | 1990 Beauty and the Beast: Part II (Video) | King Beastington (as John Lessly) | 1990 Hands Off | 1990 Hot Scalding | 1990 Sweat 2 | 1989 Angel of the Island | 1989 Blue Movie (Video) | Chuck Thomas | 1989 Coming on Strong (Video) | 1989 Firestorm 3 (Video) | 1989 Lets Get Wet (Video) | Mark | 1989 Sheer Haven (Video) | Michael Johnson | 1989 Tales of Taija Rae (Video) | 1989 Good Evening Vietnam | 1988 'Boom-Boom' Valdez (Video) | Raymond | 1977 Obsessed | David Carson | 1976 Overnight Sensation | Max (as John Leslie Dupre) | 1976 Tapestry of Passion | Tom Osborne (as John Leslie Dupre) | 1976 Naked Afternoon | Harry Martin (as John Leslie Dupre) | 1976 Easy Alice | John Norton (uncredited) | 1976 The Autobiography of a Flea | Delmont | 1976 The Honeymooners | Ralph (uncredited) | 1976 Baby Rosemary | John Mills (as John Leslie Dupré) | 1976 Judgement Day | William Gilmore | 1976 Love Slaves | Steve Blake | 1976 Three Shades of Flesh | Don Sharp (uncredited) | 1976 Temptations | Raymond (as John Leslie Dupre) | 1976 The Fury in Alice | Ted (uncredited) | 1976 Virgin Snow | Peter (uncredited) | 1976 Cry for Cindy | Hank (as John Leslie Dupré) | 1976 Girl Scout Cookies | Police Det. J. Harrington Fawcett (uncredited) | 1976 Dominatrix Without Mercy | Client on Striped Couch (as John Leslie Dupre) | 1976 Femmes de Sade | Johnny (uncredited) | 1976 Daddy's Little Girl | Laura's Father (uncredited) | 1976 Dixie | British Gent (as Frederick Watson) | 1976 Coming Attractions | Bob (as John Nuzzo) | 1976 Night Pleasures | Harry (as John Leslie Dupré) | 1976 The Travails of June | Lucky D'Amico (uncredited) | 1976 Venture Into the Bizzare | Clint Westwood (as John Lestor) | 1975 Carnal Haven | Richard (as John Leslie Dupre) | 1975 Fantasy in Blue | Casey's House Guest (as Jerry Rome) | 1975 To Man, from Woman (unconfirmed)
Recently Added Hot classic pornstars: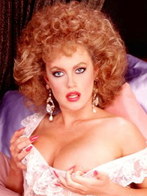 Buffy_Davis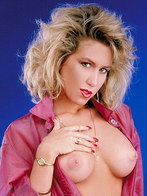 Candie_Evans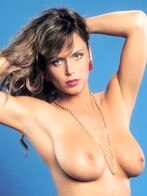 Tracey Adams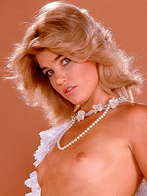 Stacey Donovan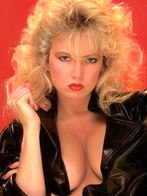 Traci Lords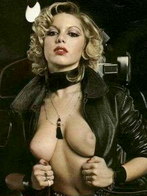 Marilyn Jess
Recently Hot classic Films: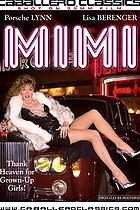 Mimi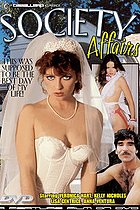 Society Affairs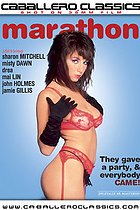 Marathon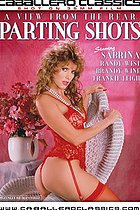 Parting Shots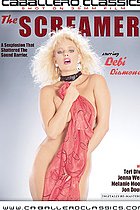 The Screamer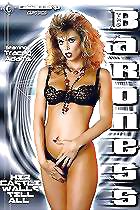 Baroness